For those of us who own a car manufactured in the last five-to-seven years, we have quickly become accustomed to unlocking and starting our cars using a wireless fob; the current industry-standard device rendering that simple etched piece of metal we once used as archaic relics of a time when a key was a key to its lock. In the press, Police have been increasingly issuing warnings to the public regarding keyless car theft; with recent reports showing thieves unlocking and driving away in less than sixty seconds (something only Nicolas Cage and Angelina Jolie were previously capable of).
According to the National Police Chief's Council (NPCC) statistics, UK vehicle crime has risen by 3.1% in the last twelve months alone, largely due to the pandemic making a lot of people's cars dormant on their drives across the country. How could your friendly neighbourhood car thieves resist such temptation?
How does keyless car theft happen?
Simply put – most thieves who successfully steal cars by wireless entry come in pairs, with one person using what's called a 'relay amplifier' in order to pick up the signal transmitted by your key and the other handling a 'relay transmitter'; the thief will circle your property looking to pick up the signal from your key.  Once found, the transmitter will operate exactly as your own genuine fob does, unlock your car allowing the thief to drive away without one smash of a hammer or spark of a wire.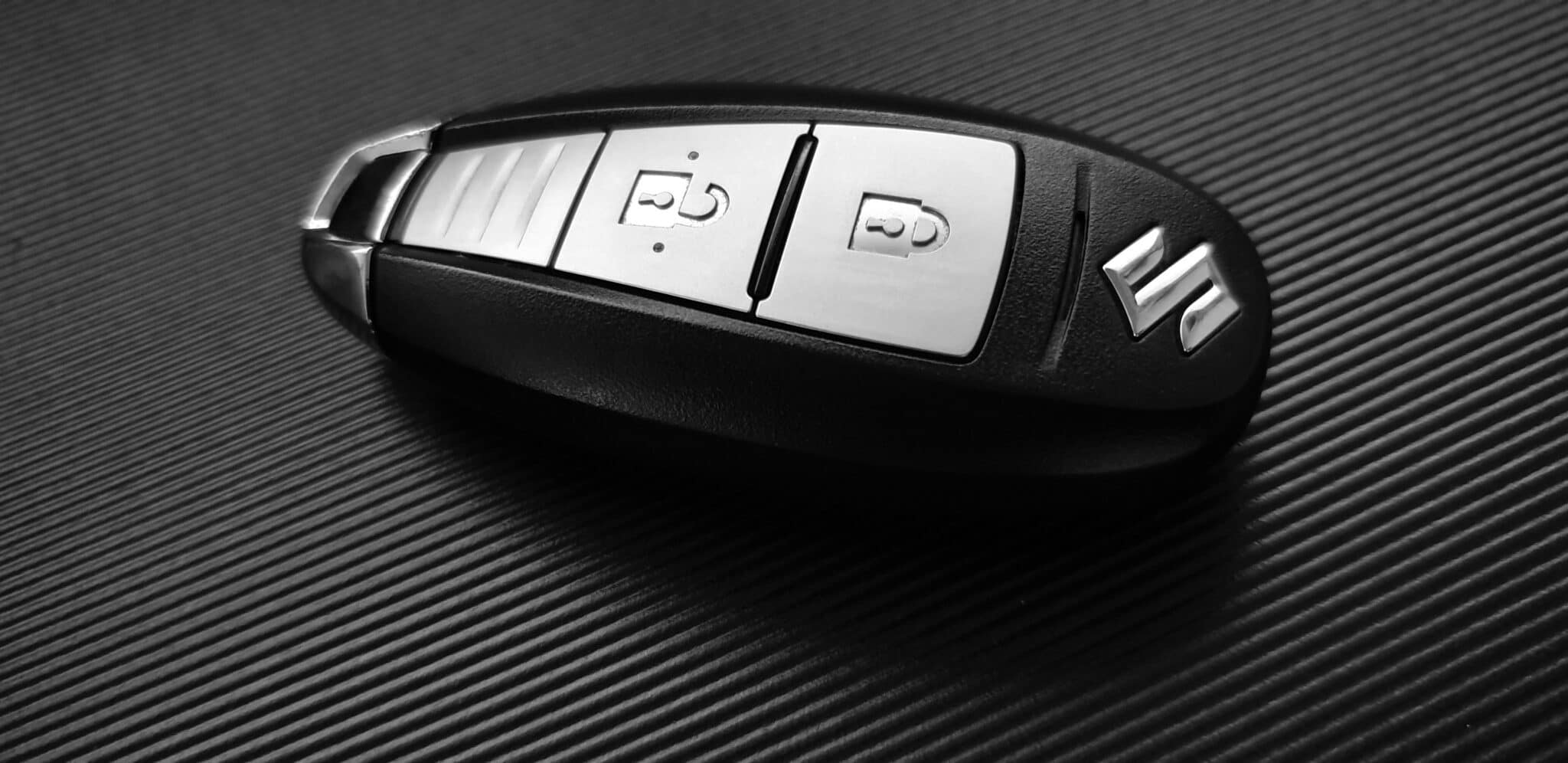 Most cars on the market these days are highly susceptible to this too, with the Ford Fiesta, VW Golf and BMW 3 and 5 series being the current victims of choice in the UK (Range Rovers and Mercedes models shadowing closely behind).
What are the current solutions to keyless car theft?      
Most car manufacturers are painfully aware of the rise in keyless car theft globally and are combatting the problem with a couple of rather soft, reactive solutions; with Kia currently supplying each car with what's called a 'Faraday Pouch' to house your fob and to block out the signal from amplifiers and transmitters  The issue with these pouches is their rather cumbersome size and design – having to incorporate thick lining and protective materials your key becomes little less than the size of a smart phone. Plus, how many of us would end up either losing or damaging these pouches over time?
Other solutions are more traditional in the way of installing steering locks, drive posts and/or traditional car alarms. Sadly, these methods tend to merely delay the process of keyless car theft rather than prevent it.  However, one solution has recently been brought to market that could make all current methods of keyless car theft and its prevention null and void. The Ghost Immobiliser.
What is a Ghost Immobiliser?
As we've covered, there are seemingly no current defined methods to completely prevent keyless car theft.  However, West Midlands company Car Theft Solutions UK are a leading supplier and installer of a device which is directly installed to your car, connecting to its computer network in order to immobilise it in a very clever way called the Autowatch Ghost Immobiliser.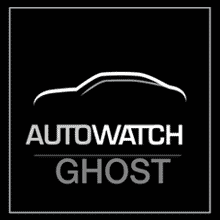 Once installed, the device allows you to create your PIN utilising any combination of your car's dashboard or steering wheel controls to unlock and drive away.  Any thief who gains entry will have to input this same sequence which is almost impossible to guess. The surprising fact is that there is currently no similar solution to this in the UK and having recently gained TASSA (Tracker and Aftermarket Security Systems Association) approval, Car Theft Solutions UK is likely to dominate with this product in the future.
Customers who are having the unit installed are already raving about the service and reliability: "This is my third Ghost device and the second fitted by Luke, wouldn't have a car without one! Luke is professional and his company is now the only one that I use and would recommend." – Andrea Withers, Car Theft Solutions UK customer.
How do I get a Ghost Immobiliser?
Depending on the model of your car (the vast majority of brands and models are covered) Autowatch Ghost starts at a one-off payment of £475, with twelve months interest-free options available. There are no subscription costs or contract fees, simply book online or over the phone and Car Theft Solutions UK will provide a free quote and compatibility check. Once you are happy and ready to go, a fully qualified and carefully vetted specialist will install your immobiliser at a time and place that best suits you!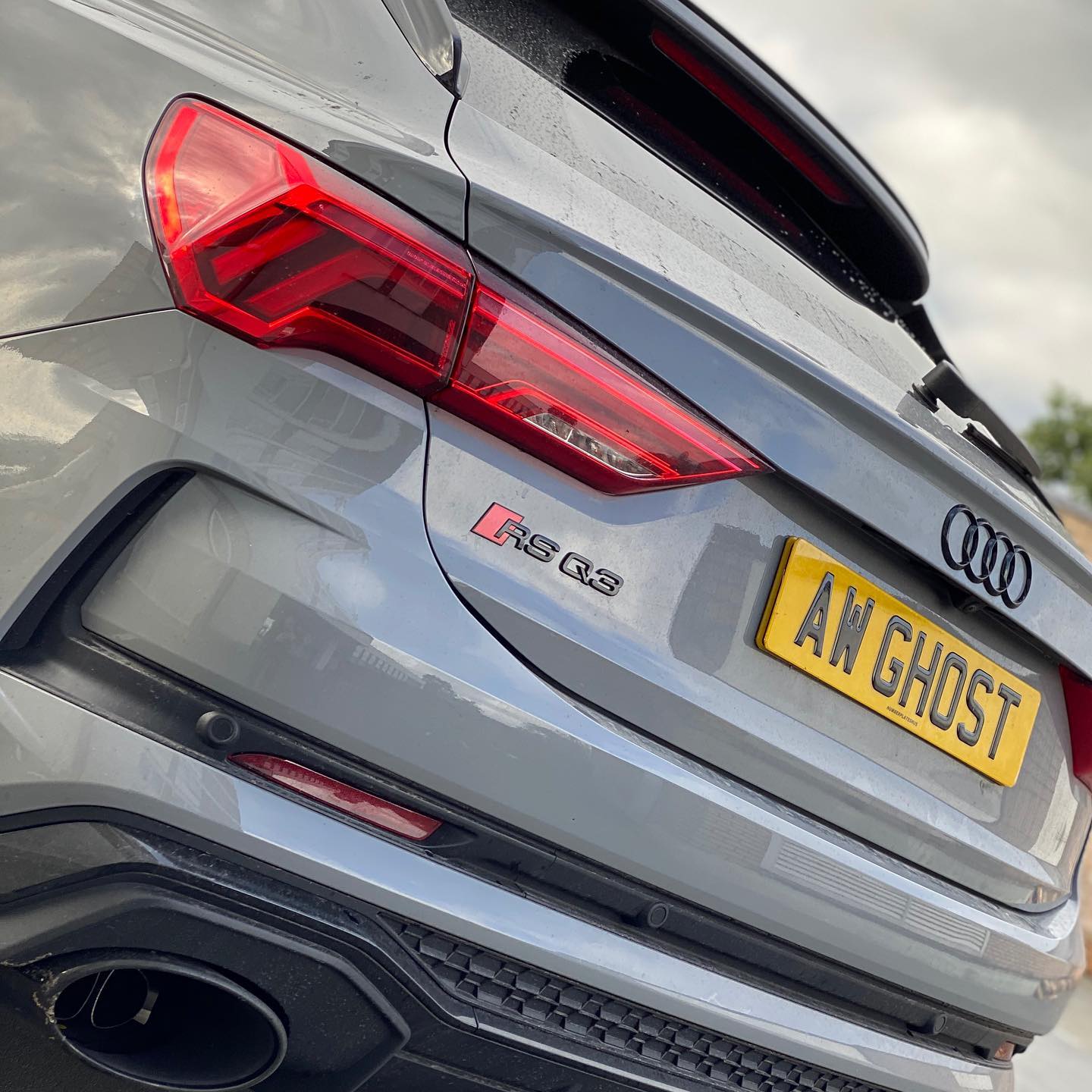 With keyless car theft becoming such a clear threat to most modern car owners, it's certainly a solution worth investing in.
You can learn more about the Autowatch Ghost Immobiliser here.
Book your free consultation today or call us on 0333 370 3259