The UK's most stolen cars are:
Range Rover Sport
BMW X5
Mercedes-Benz C-Class
Range Rover Vogue
Land Rover Discovery
BMW X6
Range Rover Evoque
BMW 3 Series
Range Rover Autobiography
Mercedes-Benz E-Class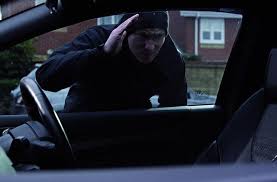 If you drive one of the cars on our list, you might want to look into extra security.
If you're buying a new car, it's worth checking whether it's on the list of most stolen vehicles in the UK.
Figures from stolen vehicle recovery service, Tracker, reveal top-of-the-range vehicles such as Range Rover and BMW were favoured by thieves in 2019.
Thieves continue to exploit vulnerabilities in vehicle tech. And they're using sophisticated devices to hack into cars with keyless entry systems.
This is a worry for motorists. How can you protect your car against attacks on vehicle technology? We're here to help.
Keyless entry vulnerabilities
It's thought that this could be down to thieves hacking cars with keyless entry functions.
This convenient system allows you to get into your vehicle and start it without having to get your keys out.
The fob itself permanently transmits a signal to the car. Using a relay device, criminals can hack this signal, open the car and drive away. Even when the fob is inside the house.